Welcome to Habitat for Humanity Yukon
Habitat for Humanity Yukon is a charitable, non-profit organization that strives to provide affordable home ownership for Yukon families.  We believe that home ownership is a critical component in the housing spectrum and work hard toward ensuring that owning a modest, safe, and affordable home is within reach for hard-working families.
Find out how you can help Habitat for Humanity Yukon
What's happening
Thank you to all those individuals who helped make this donation a reality! Yukon Government has followed through on a commitment made in 2012 and has donated Habitat for Humanity
Learn more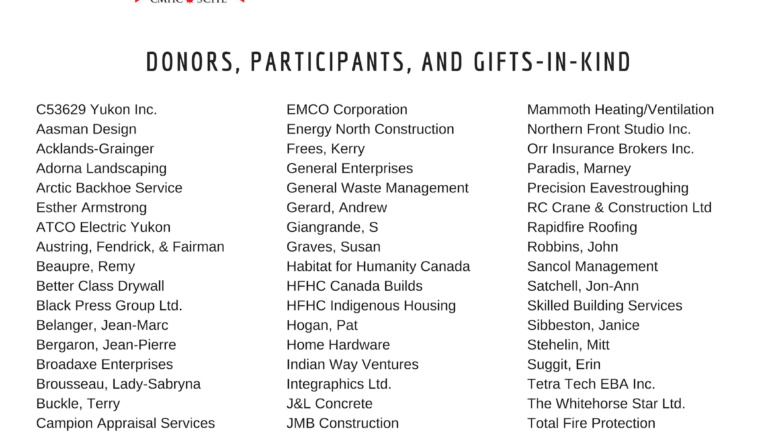 We owe tremendous thanks to sponsors! Phase 1 of 18 Bailey is complete, and we send our sponsors tremendous thanks!!
Learn more